If the only thing people learned was not to be frightened of their experience, that alone would change the world
- Sydney Banks
Our Focus……..
Autumn symbolises the balance between light and darkness, releasing and letting go of the old, preparing for the winter and creating time for self reflection.
We will slow things down a little and create some space to review what has been and look forward to the seasons ahead. We will take time to connect with our true nature, in nature.
This is the perfect time to set our intentions for the year ahead and make personal commitments to the things we would love to create and the old habits we want to leave behind. Taking our inspiration from the beauty and wisdom around us, including each other.
What will we learn?
We will do as nature does……
Nature reminds us that life is good and has a magical way of evaporating our busy thoughts. It opens us up to the joy of being alive and a gratitude for all that it offers us in our experience of life and living.
The seasons reflect different aspects of our humanness and provide a rich seam of inspiration for our personal journey of exploration. We will use the cycles and seasons of nature as a framework to guide our time together and inspire a deeper connection to our own true nature.
We are nature. Being clear that there is an ebb and flow annually, seasonally and in every moment creates a certainty that we can navigate the undulations of life and harness its natural rhythms to support us to live, love and create our most fulfilling lives.
It is this wisdom, the wisdom of nature and our innate capacity to live a connected, creative and rich experience of life that this group programme will explore and celebrate.
We will learn about the principles that underpin our psychological and spiritual lives, reconnecting us to our innate wellbeing and wisdom and bringing us home to our true nature, of peace, love and harmony. You can learn more about these principles here: The Three Principles
For those of us leading and supporting others, this learning will enable us to deepen our connection to those we are serving and facilitate sustainable change in us and them, in a natural and effortless way.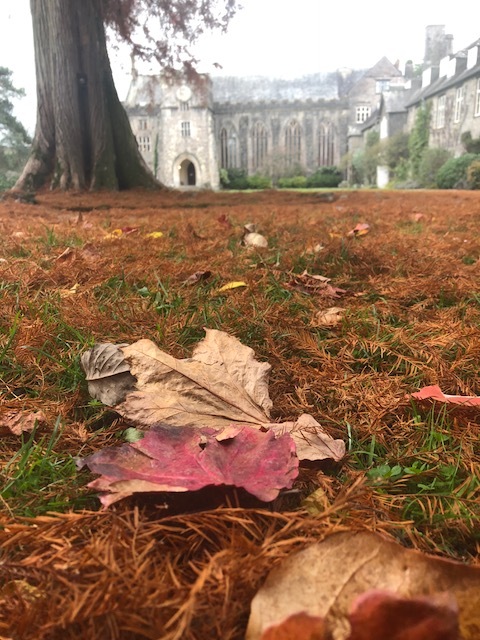 "Waking up to who we are requires letting go of who you imagine yourself to be"